Spiral Up!™ a 12-week Mental Muscle building program
"The happiness of your life depends on the quality of your thoughts."
Where are you in your life right now?
• Are you unsure of who you are and where you want to go, what's possible for you?
• Do you have "leaky boundaries" that cause frustration, resentment, a sense of powerlessness?
• Have you been putting your own needs and wants last, prioritising everyone and everything else?
• Are you unclear on what's most important to you, what you really want from life?
• Do you feel somewhat disconnected from yourself, disappointed, listless and unmotivated?
• Are you now unsure of your strengths, talents and passions, and doubting your value?
• Have you begun to experience self-doubt, fear and even imposter syndrome?
• Is there a sense of isolation, a lack of connection, that has you feeling misunderstood and unsupported?
This is a distressing space to be in.
But the good news is it's possible to change these thoughts and feelings, to turn things around, in as little as 6-12 weeks!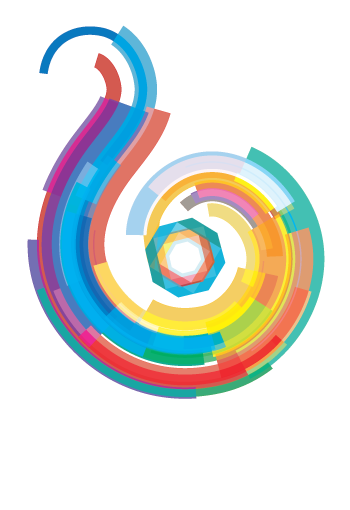 My new Spiral Up!™ program is a 12-week Mental Muscle building program, that combines the applications of Positive Intelligence/Mental Fitness with bespoke follow-up sessions to build resilience and enhance our capacity to respond based on our inner wisdom, the Sage.
New Cohort starting the week of September 6, 2021. Join my first pilot group and receive a reduction worth 200 EUR!
Intake session prior to PQ program start
Everyone is sublimely unique, which is why I would like to explore what motivates you to join the program and whether it is the right one for you.
Includes access to app and weekly coaching session.
5 Follow-up coaching sessions
Deepen and integrate your Sage Super Powers.
Investment: 955 EUR + VAT
6-week program and 5 follow-up coaching sessions.
If you are not 100% satisfied with the program and its outcome (provided you do the work), I will give you a 100% refund!
What will you get out of it?
A powerful set of tools to gain more insight and help to… 
Have greater clarity on what you want to do with your one wild and precious life
Ask for the raise you deserve
Start the business you have been dreaming of
Learn to set efficient boundaries
Come away with tools to navigate life's challenges with greater ease and flow
And so much more . . .

I'd like to invite you to have a conversation to see together whether this program is the right one for you right now. Please put your email address below.
My name is Anita Sheehan. As a Certified Positive Intelligence Coach™ and Organizational Development Facilitator, I work with motivated individuals and teams, helping you to recognize your thoughts, understand how they influence your levels of energy, drive and happiness and, most importantly, how to actively direct your brain to choose the thoughts that will help you to live a more successful, authentic and fulfilled life at work and play.
My work is based on many years of experience, among others, in the fields of Appreciative Inquiry, NLP, Non-violent communication, Radical Collaboration and Positive Intelligence.
In 2020, I accompanied about 40 women in a 7-week program, entitled Badass Bootcamp for Women, where women of all backgrounds and ages came together in small, intimate groups and in semi-structured sessions mutually inspired each and learned from each other.
Having suffered from extended periods of low energy, borderline depression, lack of joy and enthusiasm for life, and having worked hard to turn the downward spiral up, my mission is to help women who find themselves in similar states of mind to find strategies to turn their own mental states around.
Anita is an outstanding group coach
During each workshop or bootcamp Anita creates a safe, warm and inspiring environment, where the group can thrive and the people in it are boosted to share insights and to grow. I know Anita for almost a decade now and I feel very grateful each time our paths cross!

Heidi de Maeyer
Change Manager at bpost
Anita is a perceptive and skillful facilitator
Recently I participated in Anita's Badass Bootcamp for Women and emerged with a clearer picture of my life goals and the conviction that no real barriers to achieving them exist. It doesn't get much better than that! Now, I just do it. If I need a booster along the way, I will surely reach out to her. Anita is a perceptive and skillful facilitator. Her commitment to helping others shed what they need to and pursue their most meaningful, joy-filled lives is abundant; it's in her bones and shines through her heart. Without hesitation, I recommend Anita to any individual (or organization) considering whether the right coach might make all the difference.
Mary Ellen Matthews
Technical Writer | Content Writer | Project Manager | Lead Editor | Stickler for Accuracy & Clarity | Creative
Anita is naturally empathic
A good listener and a true inspiration for self-improvement and growth. Anita inclusively leads seminars on empowering women to re-discover their real value and self-worth. I truly recommend working with her on personal growth and development.

Blaga Popova
Team Leader – food policy and trade negotiations @EUCommission