The essence of a good life is to align your essence with your aspirations. To live on purpose, to know that you are contributing to the world in a way that feels fulfilling.
But you may have found that it's not always that easy!
Many of the people I work with tell me that that self-doubt is the biggest stumbling block, often followed by a lack of clarity.
Perhaps you also want a bigger, bolder, more meaningful life, but aren't sure how to make that happen. If you find yourself stuck, being less than you aspire to be, this frustration can lead to a spiral of negativity, where your internal dialogue tells you all the ways in which you can't be the person you want to be, doing the things that most call you.
You're ready to Spiral UP.
It can be as simple as removing the thinking blocks that stop you from living on purpose.
Simple? Yes!
Easy? Perhaps not without help.
And that's why I developed the Spiral Up! Program™ and Community.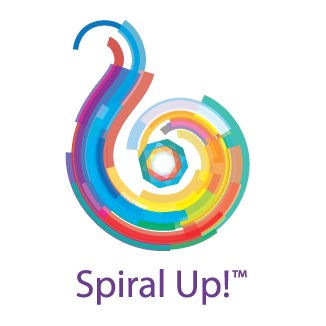 What will you experience in the SpiralUp! program?
Spiral Up! is a unique blend of insight, vision and action, tailored to your unique self and experienced in three connected stages.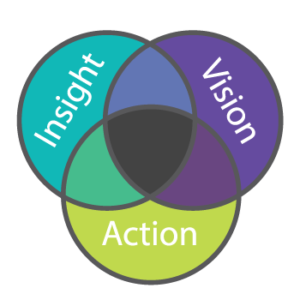 Assessment Pre-Work
Identify the so-called Saboteurs (or brain bullies) that we carry with us on a daily basis.  Feel free to do this assessment to make you aware of what your special mix of these Saboteurs is.
https://www.positiveintelligence.com/assessments/
Please realize that these saboteurs are often the flip side of your greatest strengths.
Once received, please contact me to discuss the results of this assessment and plan next steps.
STAGE ONE - Developing Insight
We begin by discovering and defining what makes you unique.
This adventure includes:
Discovering your Strengths so you can live life with more ease and flow
Defining your Values so you can align with your essence
Exploring your Essence Experiences so you appreciate how unique you are
Identifying your Core Saboteurs and their tactics so you understand what has held you back
At the completion of this stage you will feel:
Greater sense of self-worth and self-love (rocket fuel for life!)
Deeply connected with yourself
New found appreciation of your uniqueness and how this can be harnessed and directed into contribution and fulfilment
Awareness of self-sabotaging patterns that may have derailed you in the past and practices to replace these with far more positive and supportive habits
STAGE TWO - Developing Vision & Purpose
Once you have a deep appreciation for who you are, we can then confidently define what is most important to you at this stage of your life.
Together we will:
Explore your aspirations – what do contribution and fulfilment look like for you?
Develop your personal vision so that you can make grounded decisions
Create and anchor the habits that keep you aligned with your vision and your sense of fulfilment
When you have completed this work you will:
Have attained welcome clarity on where you are and where you want to go
Possess a deep sense of purpose – eliminating "stuckness", apathy and dissatisfaction
Enjoy alignment with your essence and how this translates into a clear life direction
Develop abundant energy and excitement for what is now possible – feeling more alive!
STAGE THREE - Into Action!
Creating a personal MAP and the support strategies to enact it.
In this energised third stage you will:
Become aware of your critical thoughts (of self, others and life situations) so you can exit victim mode
Develop your Sage (PQ intelligence principle)
Craft Gratitude and Joy Practises that support your expansion
Set clear boundaries for interaction
Anchor yourself with community support
Now you will experience:
The ability to intercept debilitating thoughts and proactively choose more supportive options
Feeling strength and confidence to stand up for what you believe in
Release from people-pleasing behaviours
New-found inspiration and energy to start the projects that call you
Investment
The best one you will ever make for yourself 😊
Here is what's included in this 12-week journey:

●

Initial FREE and non-binding in-take and information session

●

"Saboteur" Assessment (mandatory)

● 

6 weekly sessions based on a Positive Intelligence Program

●

 6 weekly follow-up sessions (in person or online, if you live outside the Brussels area)

Individual or group sessions available!

●

Money-back guarantee if not fully satisfied.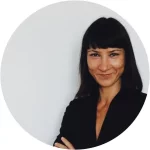 Ugne Tornau
Client Relationship Advisor at Center for Creative Leadership
"Spiral Up! was one of the best decision I've ever taken."
Working with Anita on the positive psychology program – Spiral Up – was one of the best decision I've ever taken.
Show More
This program gave me another perspective to my professional and personal life, helped me to grow and find more meaning in what I do or wish to do. Unexpectedly, it also helped us as a couple to discover each other and unlock the whole new exciting & creative universe together. I certainly recommend this program to anybody (alone or in couple) looking for answers in what they want, what they believe in, how to value yourself & others, how to grow your mindset, how to slow down and just simply, how to stay happy.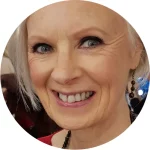 Fay Simcock
Senior Product Owner at TomTom
"The Spiral Up! Group Program worked really well for me."
I loved following the SpiralUp! program with Anita, I really recommend it if you struggle to understand why you don't get the results that you want in difficult situations.
Show More
What worked really well for me: there's a structure to the program which means you have continuous small actions to do, which can be fitted in, even in a day filled with many obligations. So that forms a backbone which makes it easier to stay on track, and it is supplemented with additional, longer activities to help you reflect plus live sessions (on zoom for now, which makes it easier to fit in to my diary) where you swap ideas and experiences with your cohort group. Our group was very supportive, we came from different countries, backgrounds and experiences, but we found we had so much to share. I'd definitely recommend the program.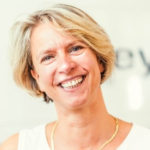 Heidi de Maeyer
Change Manager at Bpost
"Anita is an outstanding group coach."
During each workshop or bootcamp Anita creates a safe, warm and inspiring environment, where the group can thrive and the people in it are boosted to share insights and to grow.
Show More
I know Anita for almost a decade now and I feel very grateful each time our paths cross!