Testimonials
What people are saying
Ugne Tornau
Client Relationship Advisor at Center for Creative Leadership
"Spiral Up! was one of the best decision I've ever taken."
Working with Anita on the positive psychology program – Spiral Up – was one of the best decision I've ever taken.

Show More
This program gave me another perspective to my professional and personal life, helped me to grow and find more meaning in what I do or wish to do. Unexpectedly, it also helped us as a couple to discover each other and unlock the whole new exciting & creative universe together. I certainly recommend this program to anybody (alone or in couple) looking for answers in what they want, what they believe in, how to value yourself & others, how to grow your mindset, how to slow down and just simply, how to stay happy.
Fay Simcock
Senior Product Owner at TomTom
"The Spiral Up! Group Program worked really well for me."
I loved following the SpiralUp! program with Anita, I really recommend it if you struggle to understand why you don't get the results that you want in difficult situations.
Show More
What worked really well for me: there's a structure to the program which means you have continuous small actions to do, which can be fitted in, even in a day filled with many obligations. So that forms a backbone which makes it easier to stay on track, and it is supplemented with additional, longer activities to help you reflect plus live sessions (on zoom for now, which makes it easier to fit in to my diary) where you swap ideas and experiences with your cohort group. Our group was very supportive, we came from different countries, backgrounds and experiences, but we found we had so much to share. I'd definitely recommend the program.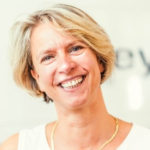 Heidi de Maeyer
Change Manager at Bpost
"Anita is an outstanding group coach."
During each workshop or bootcamp Anita creates a safe, warm and inspiring environment, where the group can thrive and the people in it are boosted to share insights and to grow.
Show More
I know Anita for almost a decade now and I feel very grateful each time our paths cross!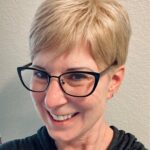 Mary Ellen Matthews
Project Lead at Teradata
"Anita is a perceptive and skillful facilitator."
Recently I participated in Anita's Badass Bootcamp for Women and emerged with a clearer picture of my life goals and the conviction that no real barriers to achieving them exist.
Show More
It doesn't get much better than that! Now, I just do it. If I need a booster along the way, I will surely reach out to her. Anita is a perceptive and skillful facilitator. Her commitment to helping others shed what they need to and pursue their most meaningful, joy-filled lives is abundant; its in her bones and shines through her heart. Without hesitation, I recommend Anita to any individual (or organization) considering whether the right coach might make all the difference.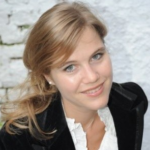 Blaga Popova
Team Leader – Food Policy and Trade Negotiations @EUCommission
"Anita is naturally empathic."
A good listener and a true inspiration for self-improvement and growth.
Show More
Anita inclusively leads seminars on empowering women to re-discover their real value and self-worth. I truly recommend working with her on personal growth and development.